Detailed Procedure For Thunderbird MBOX Conversion
See the complete process of conversion via advance and effective tool. The software simply converts all Thunderbird emails with attachments embedded in email file like images, text, PDF etc with perfection. Follow the simple and proper screenshots to know how to convert emails from Thunderbird to Outlook with ease.
Step 1
To initiate the process, first go to Start Menu » Search SysTools MBOX Converter. Now, select and launch the software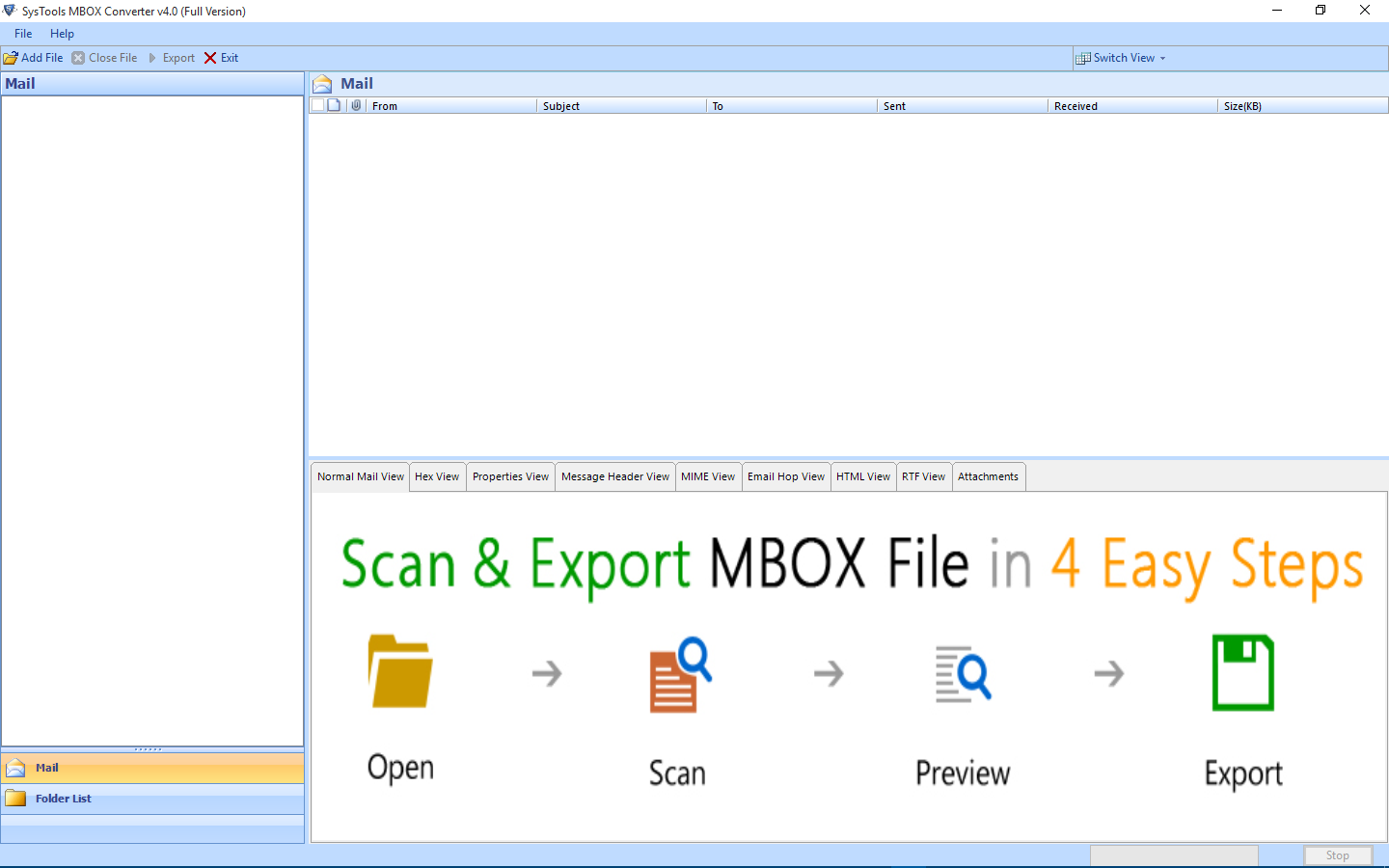 ---
Step 2
Add File: Click on this button to add .mbox file(s) into the tool's interface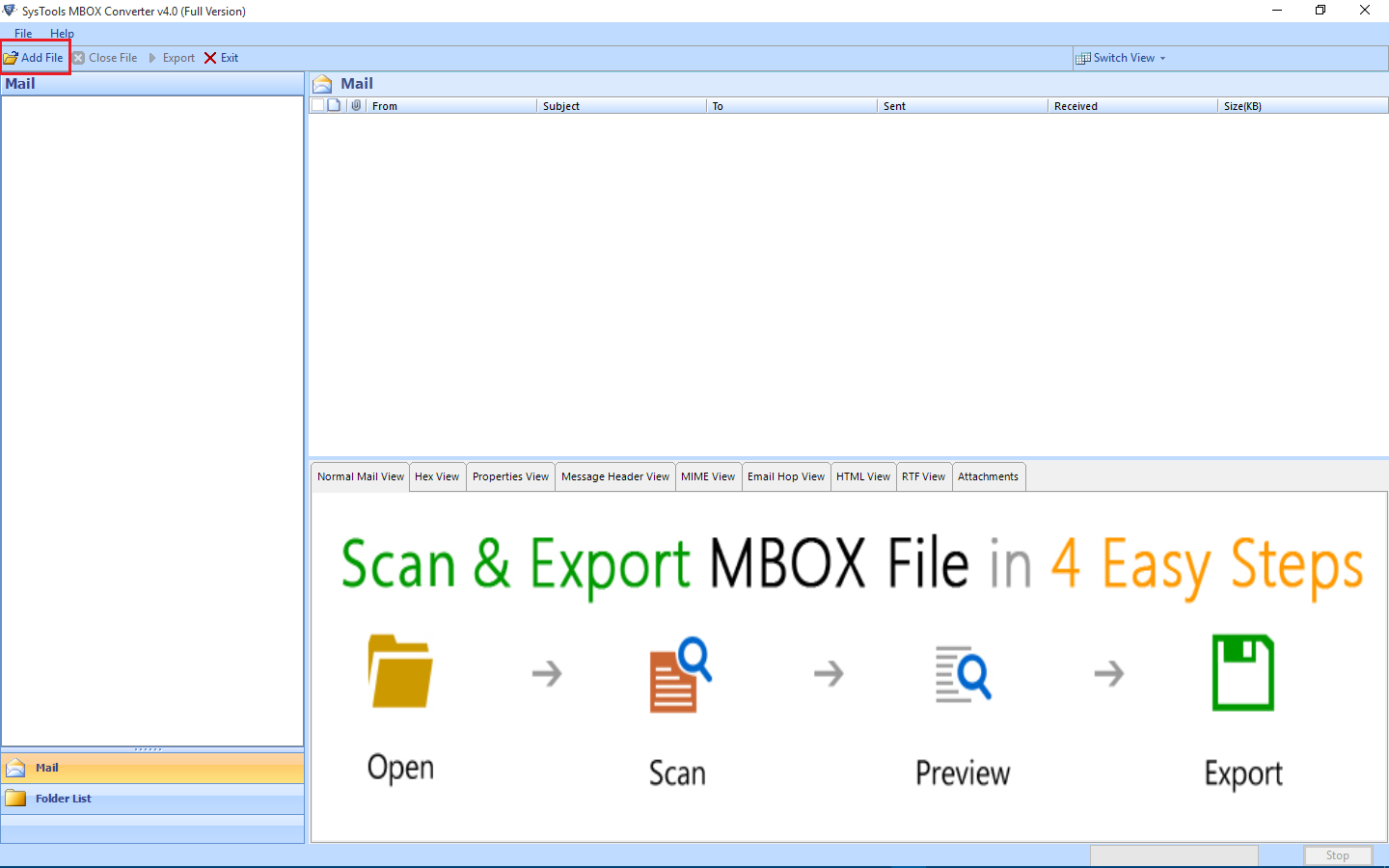 ---
Step 3
Now, the tool will display a list of email clients on the left panel & two selection options on the right panel:
Default Profile Configured:This option enables the tool to fetch data automatically from configured Thunderbird's default location
Select File(s)/Folder from File System:Enables users to add the MBOX files manually from any desired location
Choose the Thunderbird email client and
"Default Profile Configured"
radio button. Click on
Next
button.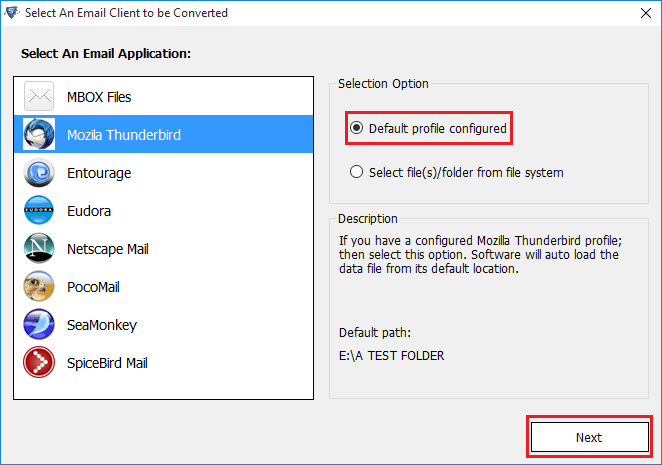 ---
Step 4
Select the configured Identity and click Process to fetch all its associated data automatically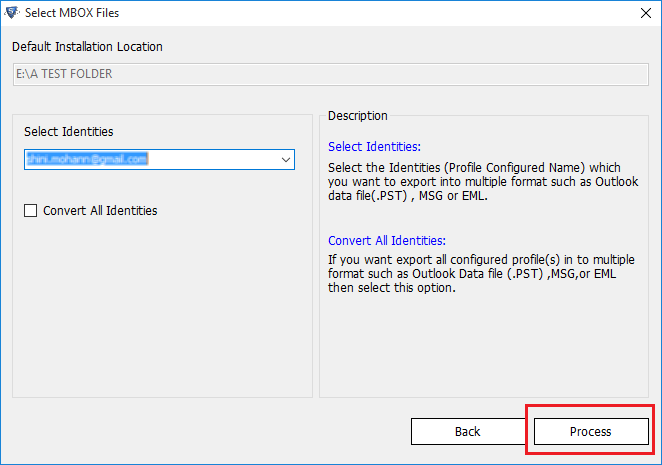 ---
Step 5
Another way to add the Thunderbird MBOX files: Select the "Select File/Folder System" option &to fetch the files from desired location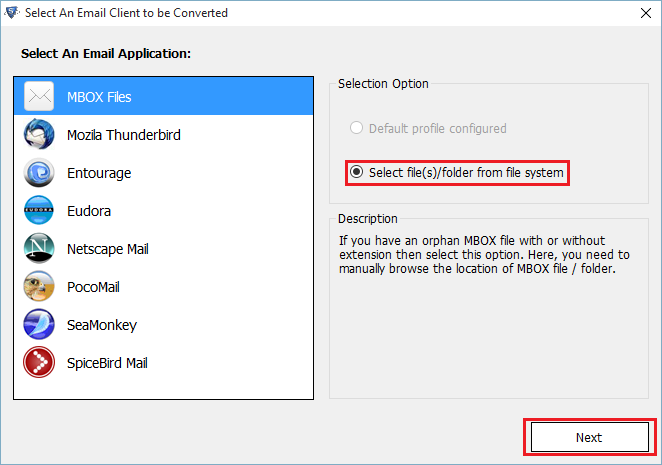 ---
Step 6
Locatethe MBOX file

---
Step 7
Click Open
after selecting the desired MBOX file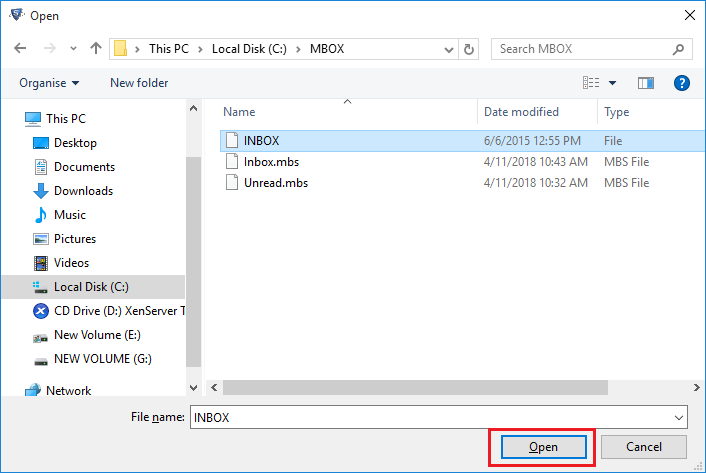 ---
Step 8
To add multiple files in bulk, use the Folder mode

---
Step 9
Simple choose the folder which contains the desired Thunderbird MBOX files, then click OK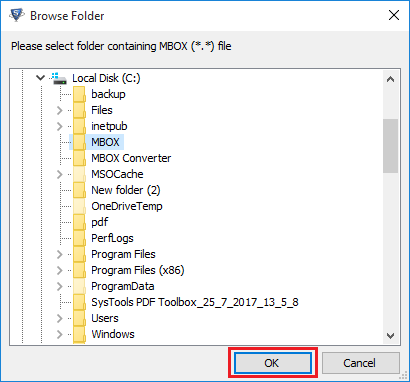 ---
Step 10
The software will load all the Thunderbird emails in the preview window. View them in eight different preview types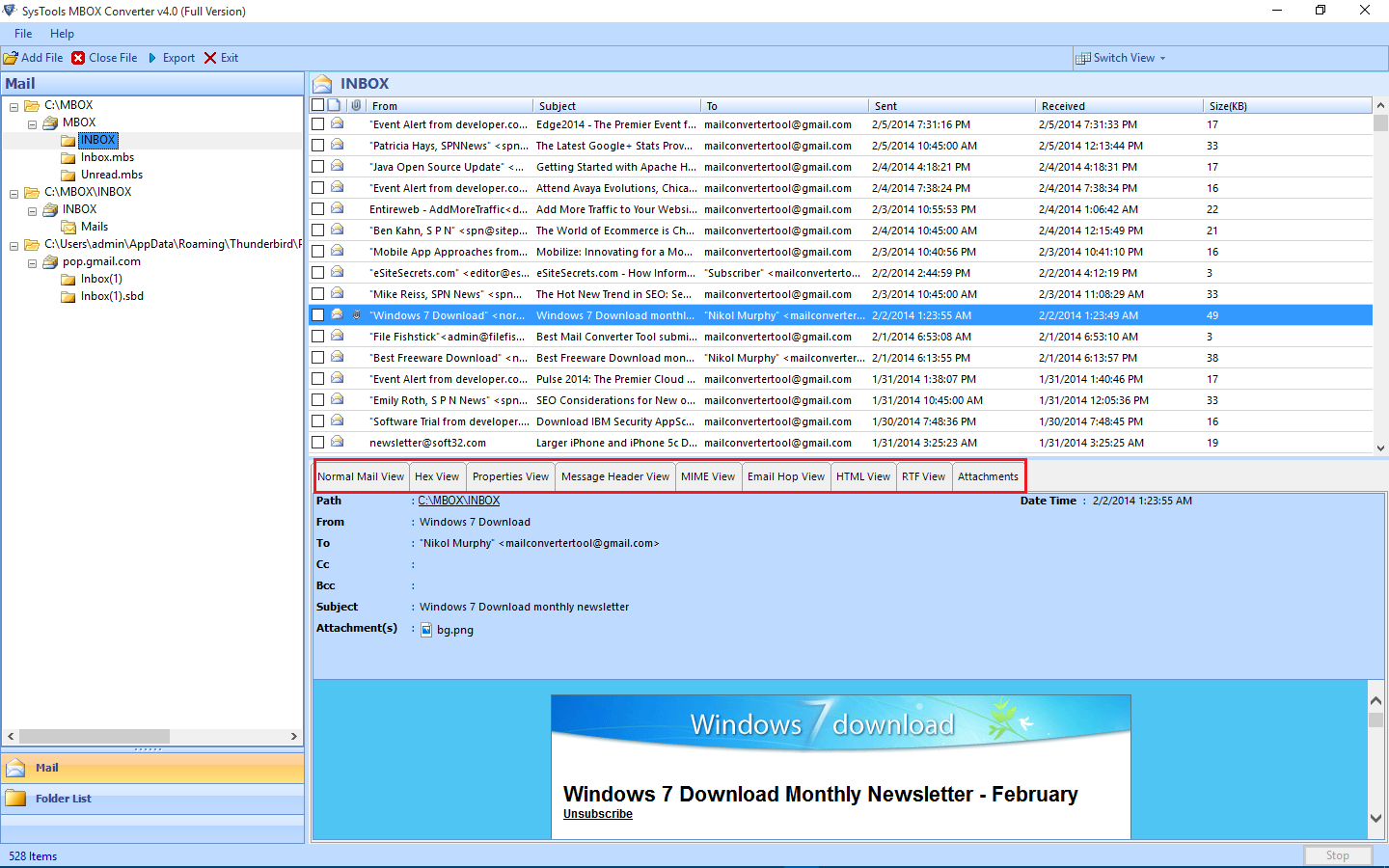 ---
Step 11
To view your attachments, simply click on the Attachments section in the preview pane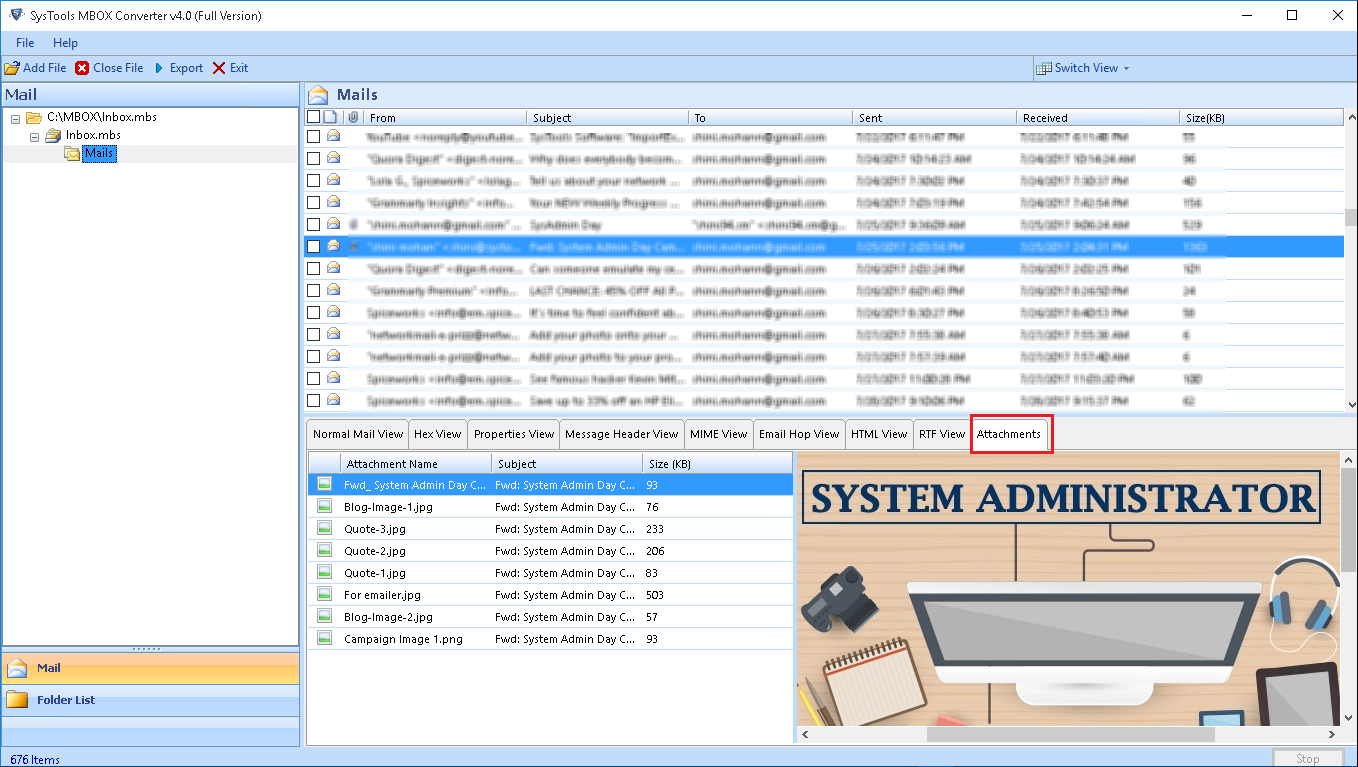 ---
Step 12
The software also supports emails display in Horizontal and Vertical views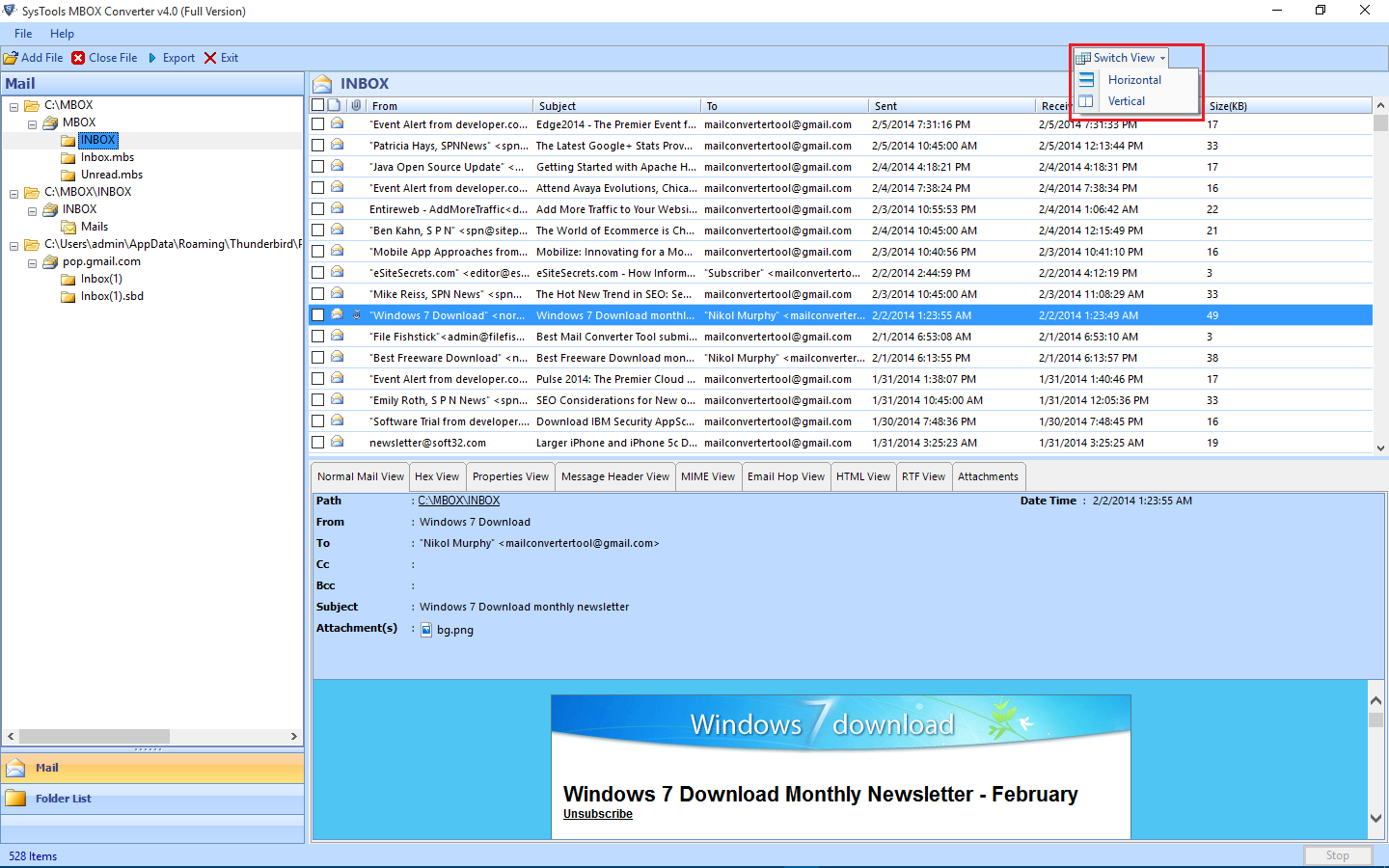 ---
Step 13
Selecting the Export button will give you two options
Export All Folder: It will export all the added MBOX files
Export Selected Folders: It will export only the selected folders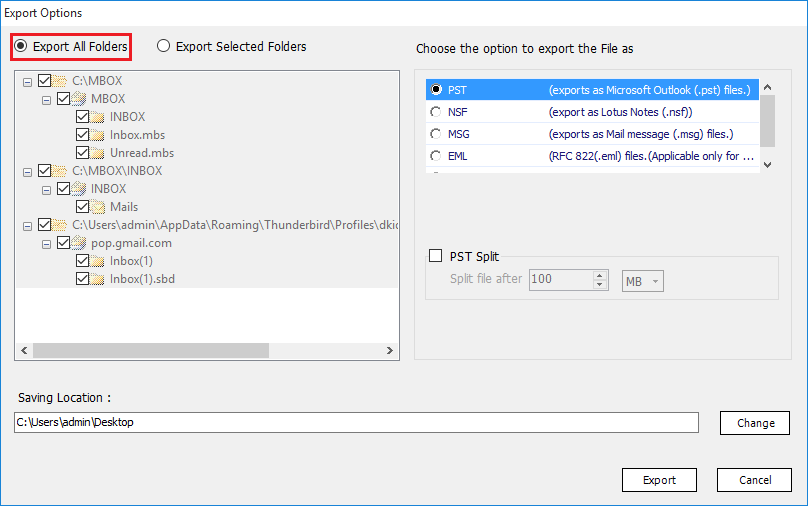 ---
Step 14
Choose from the multiple export formats provided by the software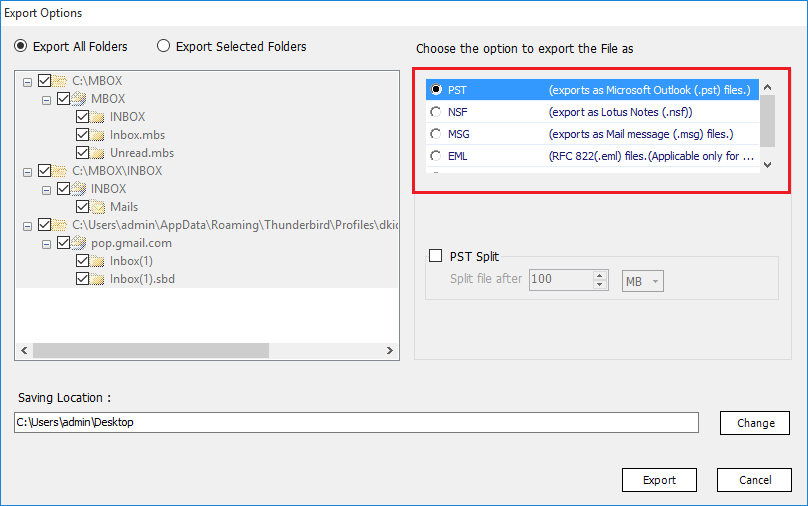 ---
Step 15
Also, choose your desired location to save the output files by clicking on "Change Location" button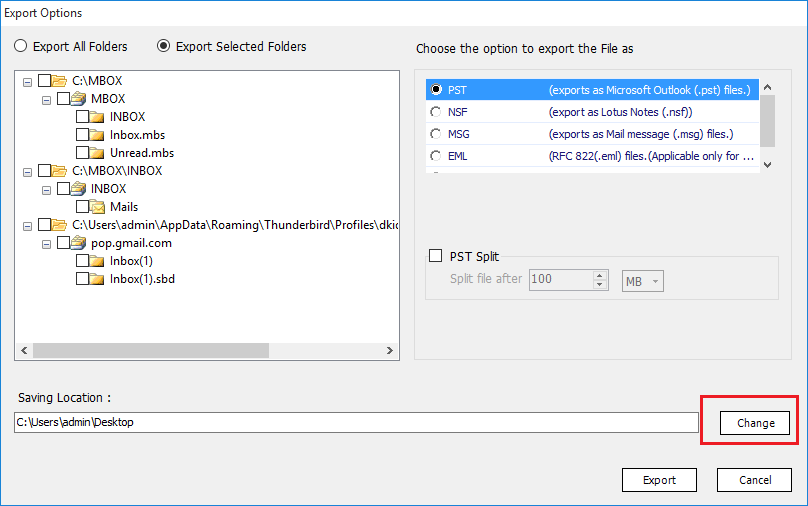 ---
Step 16
Browse for the destination folder and click OK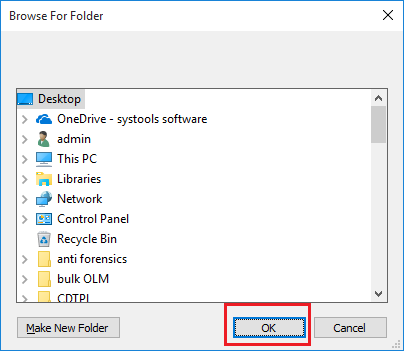 ---